Guys,
This is not Facebook, it's a structured Forum.
I've noticed quite a lot recently, people start separate conversations within someone's Diary Topic, which is meant exclusively for someone to keep a Diary of their experience and for people to chip in with their reaction to it. It is not for people to start off on other conversations with a 3rd party.
In general, please avoid going too far off Topic when Replying to a post. (a little off Topic is fine).
To help you easily pick up on something someone has said that you wish to take them up on publicly, use this very cool feature, hitting the button on the top left of the 'Composer' gets you this: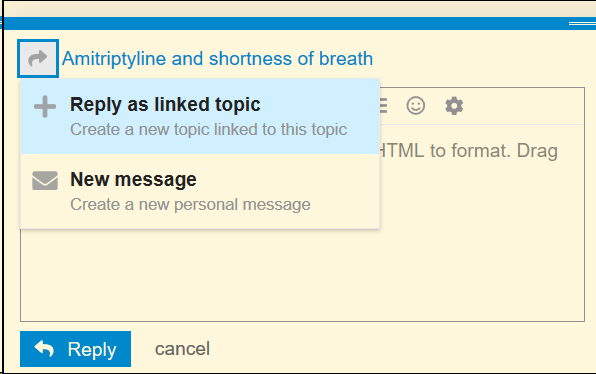 This will allow you to create a new Topic or Private Message whilst linking to the original post, thereby avoiding adding noise to the original Topic subject and allowing you to go off and discuss the specific point you wished to in far more detail whilst also maintaining the breadcrumb relationship with the original discussion.
Obviously use this feature sensibly, a short aside is totally fine, but if you wish to start off discussing a new direction consider using it.