… taste goooood!

Time for some more lighthearted posting.
Some get really worried about the diet, but I can categorically state now:
I live near an amazing café and so am lucky to be able to access delicious oat latte's like the one below, made with oat 'milk' instead of cow's milk: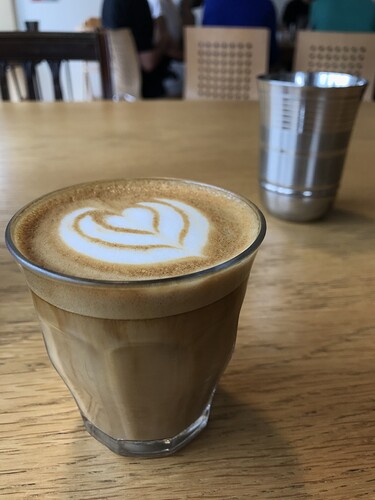 Today, the barista got my order wrong. I nearly spat it out! It was made with cow's milk

, ew!

Just goes to show just how much you can get used to and happy with a new reality!
Two fewer things to grieve

Now for the shameless affiliate link:
(NB from admin: this image links to a product this member has found helpful and at the same time helps fund the site: As an Amazon Associate I earn from qualifying purchases. Thanks for your support!)