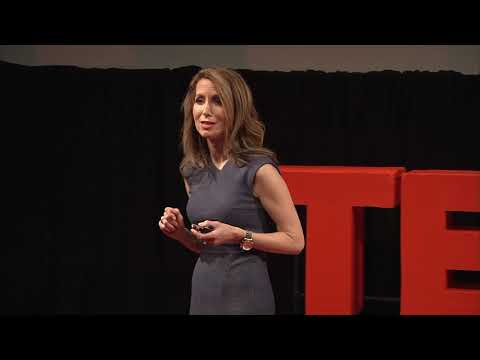 Thought this was interesting, if not directly relevant to MAV (Or is it?! See: Intermittent Fasting: Transformational Technique | Cynthia Thurlow |... - #41 by turnitaround)
Very interesting. I often speak with my clients about the positive effects of fasting whilst trying to loose weight. In my personal experience and a handful of clients who have tried this way of eating proves to be very effective.
Not sure these days for myself as MAV doesn't like to be hungry, but pushing through the rough few weeks it becomes the new norm.
Er, isn't there something under 'lifestyle' in most migraine blurb about 'not skipping meals'?. I know if I went any longer than 12-13 hours overnight (evening meal to breakfast) what would happen to me. I'd faint. It may well work for losing weight but many drugs aren't supposed to be taken on an empty stomach and some drugs (Propranolol) work more effectively when taken on protein. Helen
Yes, MAV protocol obviously takes precedence. I know when I get low blood sugar my symptoms creep back. But there are many times when I can miss a meal I feel great, probably because I am currently packing a little too much around the middle and I'm happily burning that instead.
Intermittent fasting is also known to control inflammation. @flutters is fan of intermittent fasting and part of her Ketosis protocol. I am also dabbling with it to stop Amitriptyline from piling on more pounds.
True, but I have to have my glucose metabolism working first - consistent whole foods, low sugar, adequate protein. Once you get used to it, it feels very energizing and natural. Some of my best workouts - with MAV - have been while fasting. And afterwards just about any food, if you manage to be hungry, is both really satisfying in small quantities and really tasty. (Except highly processed junk food which tastes like the toxic garbage it is.)
Ok, been at 16/8 for 4 days. Scale hasn't budged but my head feels much clearer.
I tried this a few months ago to lose some holiday weight before going on a trip and it worked great. I just did it for a month or so and it didn't seem to mess with my MAV too much. I typically didn't skip breakfast but had an early dinner and stopped eating for the rest of the night. I think skipping breakfast would have been harder for me since I'm more active earlier in the day.
Before I had MAV symptoms, I could do IF. It helped me lose weight and, I thought, helped clear my thoughts and improved my energy level.
Now, if I go that long without eating, I get triggered, so I've had to quit. Not worth it.
I am trying intermittent fasting and it helps keep weight constant which is a struggle on anti-depressants. I don't eat from night 7:30 to 9:30 AM.
I have found an electrolyte without sugar and that helps going longer on the fast without triggering MAV. Probably worth a try. There are keto-friendly electrolytes.
I very rarely eat anything from 6.30pm until after 8.30am. It's just the way our mealtimes pattern out. Cannot say I lose weight although I don't gain it excessively. My mother-in-law who was tiny, barely 5 foot tall and quite petite despite having had five children and being restricted in exercise in old age (she lived past 90) due to a knee injury as a result of an accident always insisted she didn't run to fat because she had always eaten her main meal middle of the day rather than in the evening. Helen
Playing the devil's advocate, if you have time you should watch it:

Dr. Schwarzbein is an endocrinologist. One commonality in many of her diabetic patients is that they've been skipping breakfast for years. Maybe fasting in the morning is not the cause, but it's an interesting correlation.
Fasting can sometimes feel good and help you lose weight, but in my opinion it increases stress hormones (which can feel good BTW) and produce larger swings in blood sugar. Whatever works for people I guess, but I've tried it many times and it makes me "hangry", "moody" and get more "migraine-brain". I have a friend that is intermittent fasting and he is able to lose some weight but at the expense of stress (more mood swings, low blood sugar, anxiety, etc).
I find eating 3 times per day and snacks in between meals is the best way of eating to stave off migraine activity - I feel it keeps my blood sugar rock solid and able to handle stress. But I'm not prone to gaining weight, even with 25mg of Ami, so I totally understand where others are coming from.
I just feel her opinion is very one-sided, too simplistic, and certainly not shared by many endocrinologists. To me it just proves the point that above all humans are great survivors - able to eat Raw Vegan, Paleo, or even live on only Potatoes…
I like IF. I feel cleaner, more energetic and clearer. And my blood sugar normalizes. I do not lose weight.
It sounds interesting and I lack energy and try to eat smaller meals so I feel less bloated/tired (I also can tend to overeat at night especially when sad), but I find if I don't keep my meal/snack schedule the dizziness shoots up and that keeping a regular meal/snack schedule seems to help with that not being the case.
I found a ginger apple shot (it wasn't the same when I just had the same amount of ginger and apple separate from that) for energy and it would cost me $75 a month but it doesn't seem to last long and I try to get energy to work from music or cold wet compress (hopefully my eyes don't keep feeling dry) and will power ha.
Super insightful (geeky stuff alert)
Yes, that can happen to me. I think it's about how well your body is managing its blood sugar level. Sometimes you can go for long stretches without food and feel fine, but other times it does seem to affect you in not such a brilliant way.
The most important thing, of course, is to remain hydrated at all times.
Ok, so for a month I've moved a lot, breathed a lot, ate less. I weigh exactly the same. Simple concept; difficult execution.
He glossed over that little thing about the hormones necessary to liberate fat into triglycerides that can then be further processed and turned into air and water. The beginning and ends of the equation are easy. The middle is some amazingly complex biochemistry.
The part where he breathes into a baloon and cools it to show the CO2 part was uber cool. I did not personally take away any weight loss tips from the video but enjoyed it for what it was.